eNDX's exchange is powered by Exberry's 24/7 cloud native matching engine.
Tel Aviv, Israel–(Newsfile Corp. – November 14, 2022) – ENDX:GO launches the world's first esports exchange, a virtual esports 'stock market' game. This new platform is powered by Exberry and will allow fans to trade player tokens and capitalise on the future performance of professional esports players. Catering to a mobile-centric and dedicated audience, ENDX:GO is the future of esports player engagement.
ENDX enables sports fans to follow their favourite players even closer by trading on their future performances on the exchange. While building a portfolio of holdings out of the 150 best players in the world, users can organise community groups, called clans, and compete between themselves individually and clan vs clan, capitalising on their esports knowledge.
ENDX has built its exchange powered by Exberry's 24/7 Matching & Trading engine. Exberry's engine is the perfect match for ENDX as it allows for highly flexible asset trading and offers a very short time to market with immediate access to a fully functional sandbox and production sites. The engine is asset-agnostic, meaning integration was easy, and ENDX could use a DLT of their own choice. This was followed by a simple integration into wider exchange ecosystems using modern APIs. The cloud-native SaaS engine allowed ENDX to focus on building the platform while Exberry managed all the core trading functionalities. Another important factor was that Exberry's services and scalable technologies meet stringent regulatory and compliance requirements.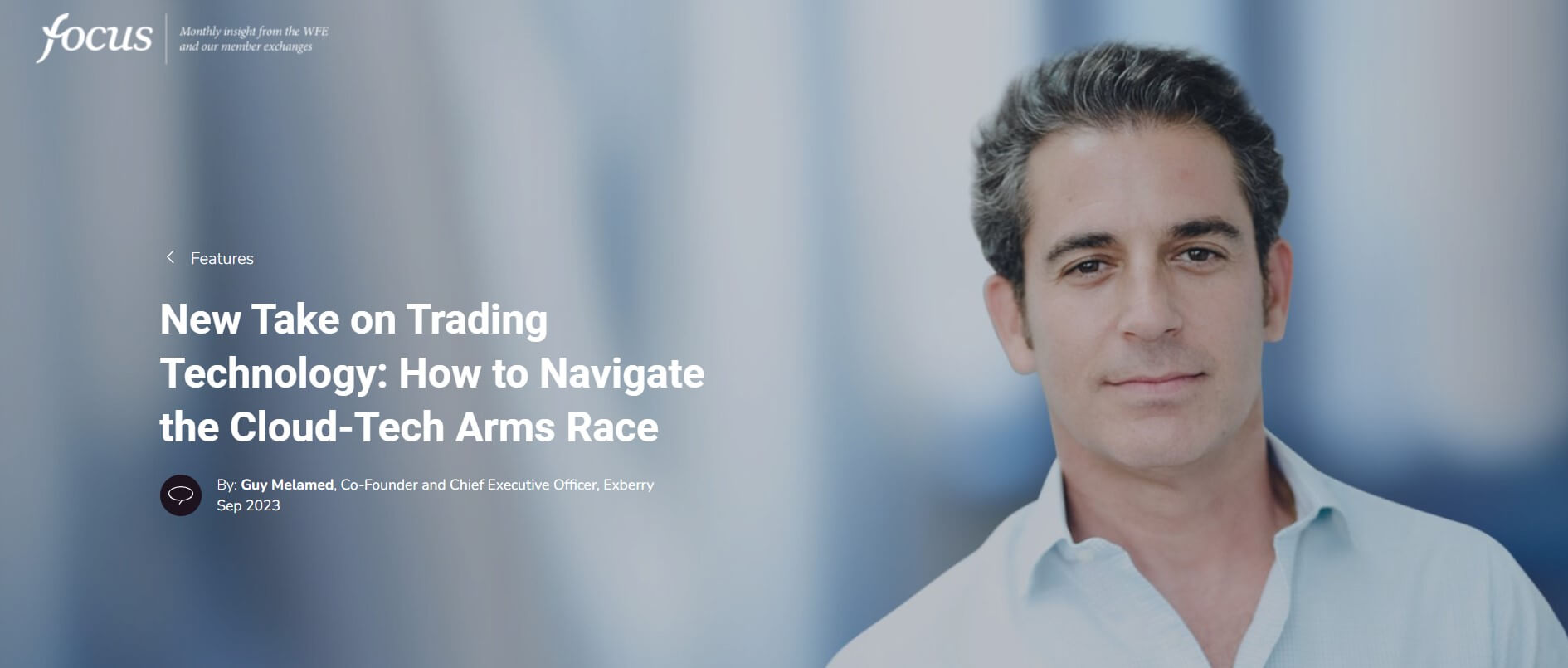 New Take on Trading Technology: How to Navigate the Cloud-Tech Arms Race
We're on the cusp of a new arms race. That is the description given to the phenomenon involving the world's largest cloud service providers competing to invest into the largest financial exchanges. Last year, Microsoft announced an investment of £1.5 billion in London Stock Exchange Group (LSEG) to provide the exchange with data analytics, cloud infrastructure products, and custom Gen-AI models.

Ulf Axman joins Exberry as chief commercial officer
Leading exchange technology provider Exberry has been making strides in the Capital Markets landscape, empowering both established national stock exchanges and emerging market players, as well as enabling swift, cost-effective launch, scalability, and adaptability. Their trading systems and exchange infrastructure are driven by SaaS and are adaptable to various cloud environments, making them the go-to choice for capital markets seeking next-generation solutions, whether operating on-premises or in the cloud.