Exberry Chosen as Trading Technology Partner for Abaxx Commodity Futures Exchange and Clearinghouse's Comprehensive Futures Contracts Suite
Tel Aviv, Israel–(Newsfile Corp. – August 30, 2023) – Exberry, a leading provider of exchange technology, is pleased to announce that Abaxx Technologies Inc. ("Abaxx Tech" or the "Company"), a financial software and market infrastructure company and majority shareholder of Abaxx Singapore Pte. Ltd. ("Abaxx Singapore"), the owner of Abaxx Commodity Exchange and Clearinghouse (individually, "Abaxx Exchange" and "Abaxx Clearing"), and producer of the SmarterMarketsTM Podcast, has selected Exberry's cloud-native trading technology platform to power their initial suite of LNG, Carbon and Nickel Sulphate futures contracts and subsequent futures contracts post-launch.
Please see the entire article here.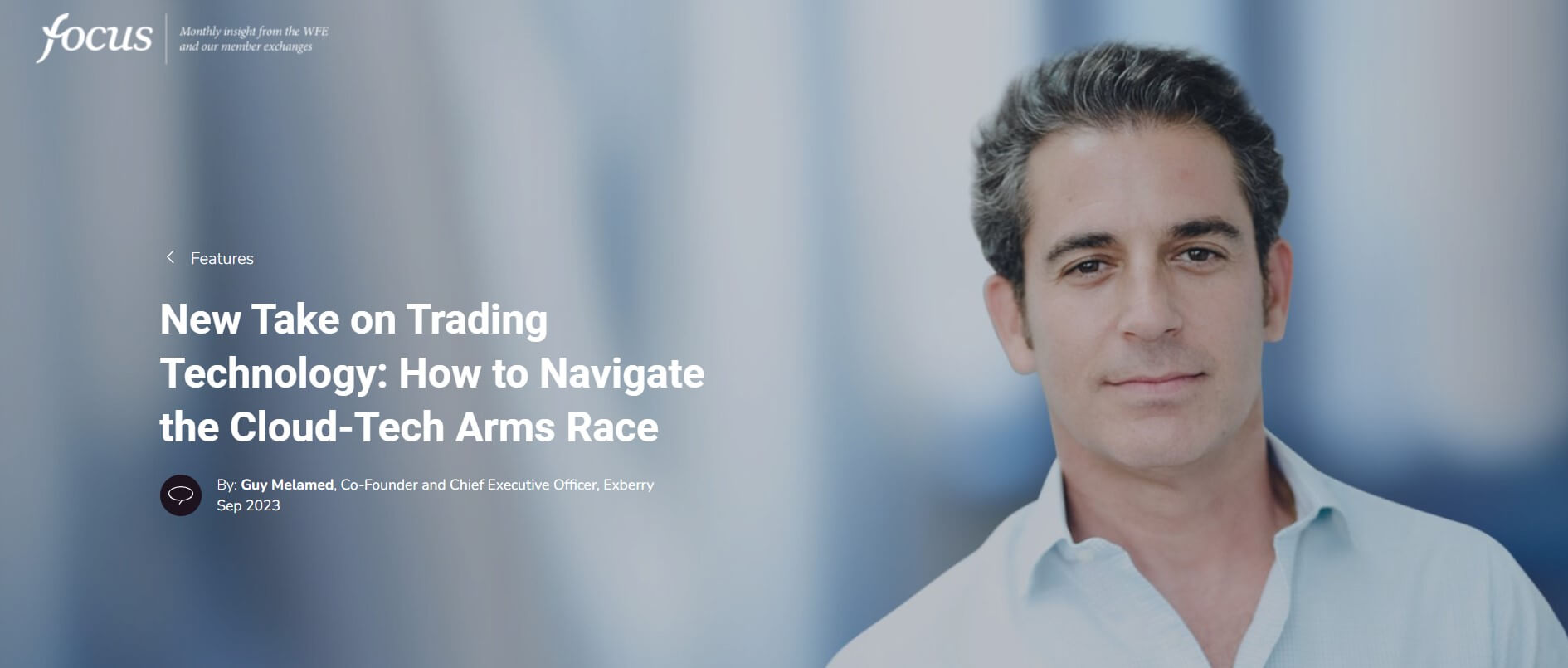 New Take on Trading Technology: How to Navigate the Cloud-Tech Arms Race
We're on the cusp of a new arms race. That is the description given to the phenomenon involving the world's largest cloud service providers competing to invest into the largest financial exchanges. Last year, Microsoft announced an investment of £1.5 billion in London Stock Exchange Group (LSEG) to provide the exchange with data analytics, cloud infrastructure products, and custom Gen-AI models.

Ulf Axman joins Exberry as chief commercial officer
Leading exchange technology provider Exberry has been making strides in the Capital Markets landscape, empowering both established national stock exchanges and emerging market players, as well as enabling swift, cost-effective launch, scalability, and adaptability. Their trading systems and exchange infrastructure are driven by SaaS and are adaptable to various cloud environments, making them the go-to choice for capital markets seeking next-generation solutions, whether operating on-premises or in the cloud.